web design auckland portfolio / recent websites.
Check out our latest portfolio of custom website design, branding and photography. Shown below is our latest project - a one page law firm website for barrister Amanda Courtney, who wanted the branding to feature her location in Northland New Zealand. Amanda also wanted her logo to feature a kererū (native New Zealand wood pigeon).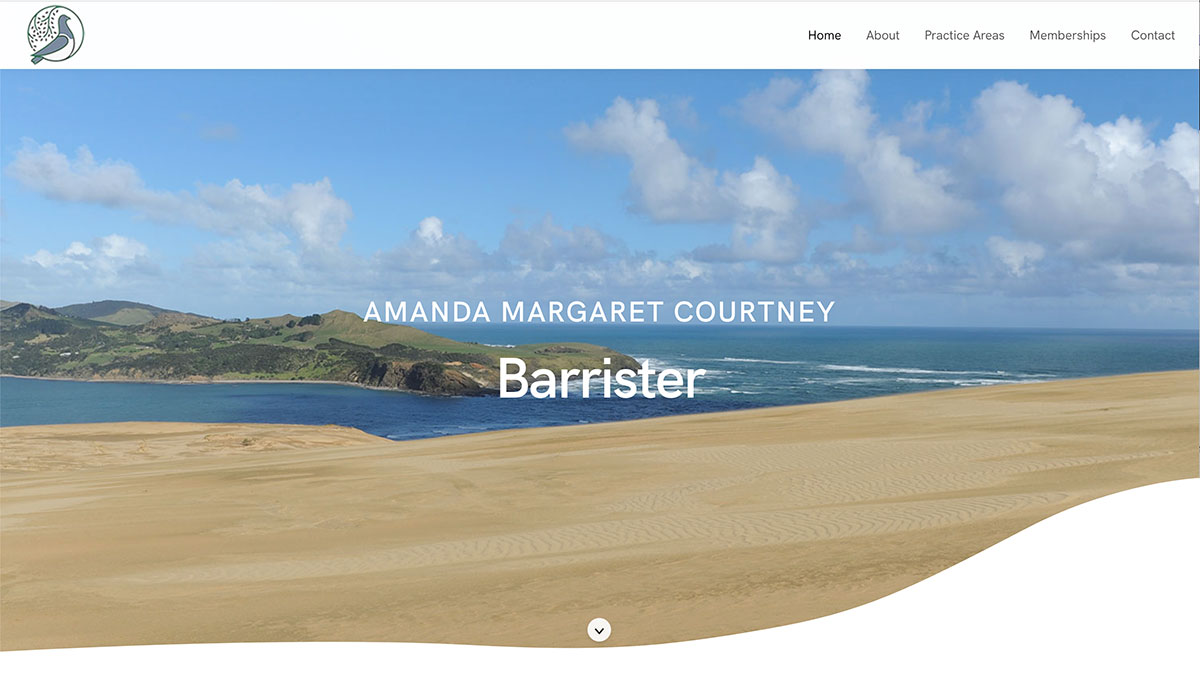 ---

what is a custom web design?
A custom web design is created without the limitations of a template based design which may not offer the design functionality your business requires. Template websites tend to have a similar appearance, but a custom web design is unique and will function seamlessly.
we go the extra mile without the high price tag!