The arrival of social media has taken the world by storm, and it has allowed users to communicate with friends and family in real-time. Social media has also empowered individuals to express themselves in various ways using photographs and sharp images. And it has also given brands and businesses the capacity to connect with their consumers in previously impossible ways.
The numbers of social media networks have become more compelling due to the latest technological breakthroughs in communication. Furthermore, these sites have shown to be advantageous to their subscribers, specifically entrepreneurs and start-ups who are initiating digital marketing campaigns.
Exploring the social media world
SMM or social media marketing has exploded into this widely recognized mediated world. While another social media technique existed before Facebook, technological advancements in digital marketing have allowed it to be brought forward to the present day.
For some entrepreneurs and social media marketing gurus, social media advertising simplified and streamlined their digital marketing efforts. So, how can you tell if social media advertising is beneficial or harmful to your company?
Let's take a look at the good and bad impacts of social media advertising.
Perks of using social media advertising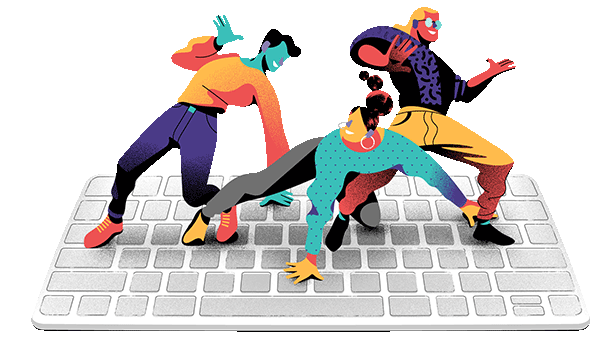 The following are some of the benefits of using social media advertising to advertise your products and services:
1.

Improves brand recognition

Setting up an online profile for your company is a fantastic method to enhance brand awareness and click-through rates.
2.

Encourages customer interaction

For years, enterprises and social media marketing professionals have emphasized engaging with customers in marketing and increasing conversion rates.
3.

Makes consumer insights easily accessible

The overwhelming majority of online users are pretty outspoken about their thoughts on current events. Social media platforms can assist entrepreneurs and social media marketing experts determine their customers wants or requirements.
---
Downsides of social media advertising
Here are a few reasons why using social media to advertise your brand can be detrimental.
1.

More room for negative reactions

You can lose a customer if they see something unpleasant about your company online. Therefore, it could damage both business owners and their firms' brand perceptions.
2.

Time-constraining

For a firm to become renowned, social media advertising is a continuous method that demands high consistency. Although, in theory, it appears to be a simple process. Still, the entrepreneur and their social media marketing experts will need a lot of time and patience for social media management.
3.

Attractive to deceptive information

It is no secret that there is a lot of fake news and misinformation on social media. We see this all the time. But unfortunately, many people may believe those posts without adequately verifying their authenticity and integrity.
---
Conclusion
There is no doubt that social media is here to stay and businesses can benefit from advertising on social media platforms. Now posts and ads are analyzed, so that reach and engagement can be monitored to fine tune your ad spend and accurately target the audience you want.